Fun Performance Friday #1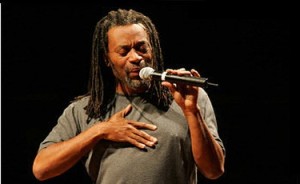 Hello internet! Often times I feel like I have things to say about various topics. However, just like most of you, I don't exactly have an audience that gives a crap. So like so many people, it seems like the best place to put those thoughts is out to strangers on the internet. I've been toying with the idea of keeping a blog for a while now, and I finally decided to take the plunge. It's very possible that nobody will ever read this…but who knows? If this is 2045 and you're a psychologist trying to figure out what started me towards the asylum, you'll have to go back further. This isn't where it started. I'd recommend checking with Scenic Hill elementary school in Kent WA. They might have more insight as to how it all began.
That said. Welcome to Skeptic Wolf! I'll be posting on a number of different topics. Some on a regular basis. Some not very often. But there are a few things I'd like the keep very regular (like eating-bran-flakes regular). One of them is Fun Performance Friday, which we'll be kicking off today. This is Bobby MeFerrin's performance in Montreal from 2005. It's not the best video quality, but you're getting what you paid for. If you're unfamiliar with Bobby McFerrin (or haven't heard him since "Don't Worry Be Happy"), prepare to be entranced. This is one of my favorite performances of all time. Enjoy!